Toute l'équipe du Surf Camp XXIX et de l'ESB La Torche sera heureuse de vous accueillir à votre arrivée.
Pour vous rendre au Surf Camp XXIX, de Quimper prenez la 4-voies vers Pont l'Abbé, puis suivez la direction Saint Jean Trolimon et enfin Tronoën.
Le parking du surf camp est indiquée par deux drapeaux ESB. Traverser le jardin, l'entrée du surf camp est en face de vous.
Les coordonnées GPS du surf camp sont les suivantes:
latitude : 47,85 N
longitude : -4,33 O
Nous pouvons venir vous chercher en journée si vous avez besoin d'un transfert depuis la gare SNCF de Quimper ou l'aéroport de Brest. Merci de bien nous communiquer en avance vos horaires d'arrivée et de départ. Le tarif est de 20€ par trajet et par personne pour la gare SNCF de Quimper et de 50€ par trajet et par personne pour l'aéroport de Brest.
Vous pouvez nous contacter par mail à l'adresse suivante : info@twenty-nine.com ou par téléphone au 02 98 58 53 80 tous les jours entre 10h00 et 19h00.
Les draps sont fournis et les lits sont faits avant votre arrivée. Lorsque vous quitterez votre chambre, merci de retirer les draps et de les déposer sur le lit.
Les parties communes: cuisine, salle à manger, salon et salles de bain sont à votre disposition, merci de garder ces lieux propres en nettoyant après vous.
Le reste du surf camp, le jardin, les vélos sont aussi à votre disposition, profitez bien de votre séjour parmi nous, faites de belles rencontres et bon surf!
A très bientôt!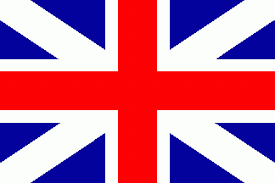 USEFUL INFORMATIONS
The team at Surf Camp XXIX and ESB La Torche will be pleased to welcome you on your arrival.
To get to the surf camp from Quimper, follow directions to Pont l'Abbé, then Saint Jean Trolimon and then Tronoën. The car park is marked by two ESB flags. Park your car, cross the garden and the surf camp entrance is in front of you.
GPS coordinates for the surf camp are:
latitude : 47,85 N
longitude : -4,33 O
We can pick you up during daytime if you need a transfer from the train station in Quimper or the airport in Brest. Please let us know as soon as possible about your arrival and departure times. Fare is 20€ per trip and per person from the train station in Quimper and 50€ from the airport in Brest.
You can reach us by mail at info@twenty-nine.com or by phone at +33 2 98 58 53 80, from 10 am to 7 pm, 7 days a week.
Linens are provided and your bed is made before your arrival. When you leave the room, please take the linens off and dispose them on the bed.
The commune spaces as kitchen, lounge, meal room and bathrooms are at your disposition. You'd be kind to leave them in a good order by cleaning up after yourself.
The rest of the surf camp, the garden, the bikes are all yours! Have a great stay with us, enjoy meeting new people and have a good surf!
See you soon!